The Entertainment
The Entertainment is the second Kentucky Route Zero intermission act, released on November 22, 2013 between Acts II and III.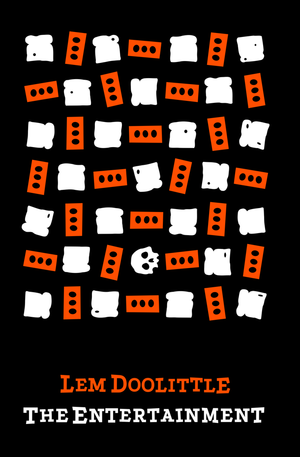 It is also the name of a play directed by James B. Carrington, with adaptation by Joseph Wheattree of two original plays, A Reckoning and A Bar-fly (both written by Lem Doolittle), to be performed simultaneously. The setting was designed by Lula Chamberlain.
The "brick sandwich" on the Bar-fly's table is in reference to a circumvention of Raines law, a prohibition-era law outlawing the sale of alcohol on Sunday except for in hotels (the setting of both The Entertainment and Eugene O'Neill's The Iceman Cometh). Some bar owners would mock the law by serving a clay brick between two slices of bread, thus satisfying the minimal legal requirement of serving food.
The Entertainment is available for download here.
Cast List
[
edit
]
The Entertainment was first presented at the Buffalo Street Student Theatre on the evening of November 16th, 1973, with the following cast:
Gallery
[
edit
]